<![CDATA[

I watched Trump's inauguration with a mixture of disbelief and dismay. It was a strange event and occasionally even a little alarming.

At one stage a TV evangelist (Cate Blanchett will play her in the movie) recited a prayer that wove biblical verse and US Manifest Destiny into a heady brew of Blessed Exceptionalism. I briefly toyed with the image of her stepping back from the podium as two flunkies wheeled the Ark of The Covenant on stage… retrieved from that big warehouse at the end of Raiders of The Lost Ark. She defied my expectations?on that, but she was immediately followed by a choir that appeared to be deliberately alluding to?The Omen movies.

OK, so I enjoy hyperbole as a rhetorical device perhaps a little too much for my own good, but in reality I tend to be a good deal less alarmist than the stuff on this blog?might suggest. I see our civilisation as ultimately doomed of course. So there's that. But I also see it for the leviathan it is. We're like a supertanker, and our colossal momentum propels us forward even though the engines have been on fire for a few years. I kind of expected it to continue that way for a bit longer.

The Irish banking fiasco, Brexit, the Syrian crisis… some of these events may be symptoms of an ongoing collapse, others just episodes in?history's unfolding tapestry whose origins will be argued and speculated though perhaps never understood. But none of them are going to usher in the end times, right?

Which brings us back to President Trump. This is — to use the parlance of our times — not a good guy. He's a bad guy. A Real Bad Guy. The worst. THE worst. Sad.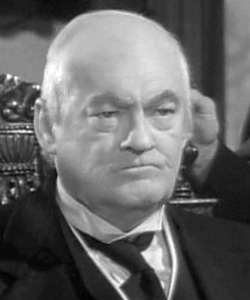 I promise that'll be the last time I lampoon Trump's oration in this post. It's a little too easy. I confess, I've never read "Art of The Deal" (note to self: I really should). But I feel certain there's a chapter in there discussing public speaking and it includes nuggets of wisdom like "Use short, simple words" and "Repetition can be effective".

Anyway, here's the thing. I don't expect everyone to agree with me on this, but I think we're past the point where Trump is a weird joke, we're past the point where he's Americas's problem, we're even past the point where he is an annoyance or a hindrance on the world stage. The United States, under President Trump, has become a very serious and very pressing problem for the entire world. Pulling out of the Paris Accord is an act of such… gah!

… I want to use words like "existential threat" or "clear and present danger"… but those phrases pop up and people think you're being unnecessarily hyperbolic.

And I'm not for a moment suggesting that the Paris Accord would have "fixed the problem". Even if it was strictly adhered to — which it probably wouldn't have been. It would not have averted Climate Change (a multi-century process already underway). But it formed a platform. A reminder that collective agreement could be reached, and a template for future attempts at it. It was a minimum point at which the entire planet could gather. A base-camp from which to forge forward. If the dude who owns most of the tents and the cooking gear decides to go home in a sulk? Well, you may as well cancel the expedition.

I have no idea how that metaphor got to where it did. Makes no bloody sense by the end. Still, my point is effective action to limit Climate Change must now be put on hold. At least until the Americans rejoin civilised society and/or consensual reality. Not saying those two always overlap, but either will do right now.

We can imagine best-case scenarios where the rest of the world continues onward — even redoubling our efforts to compensate — and America swiftly rejoins us after Trump's impeachment in December.

But we can also imagine the next few months and years being punctuated by announcements from Saudi Arabia, Russia and the Philippines, that after careful consideration they too have decided to withdraw. This provokes a complete breakdown of faith in the agreement and it's another decade before we even get everyone around the same table on this issue. By which point the militarisation of southern and eastern Europe has begun in a desperate response by populist governments to the tens of millions of Africans and Central Asians fleeing the devastation of the places that once sustained them (Climate Change is going to hit those places first and hardest — places that have been politically and economically screwed for the past century are about to be given a whole other sort of kicking). Meanwhile topsoil depletion, drought and catastrophic land management decisions in China force a massive State of Emergency and tripartite tensions between China, India and Pakistan result in… … …

Well. See that's the thing about Climate Change. Words like "existential threat" or "clear and present danger"? There are issues where they aren't hyperbole. This is one of them.

Climate Change is no longer a binary possibility. It's happening and it's become a question of how much? How severe? Even small differences in the answers to that question can equate to huge amounts of human suffering. International cooperation is surely the best way to minimise that suffering… to adopt a united front against a problem that faces us as a species… as a biosphere.

And so. To turn your back on that is a grossly profane act. Whatever the hell the word "immoral" means; if it doesn't cover this, it's not a useful concept.

In a sane world, the United States would be hit with an active trade embargo until it returned to the fold. This sovereign individualism go-it-alone schtick only works when you're not shitting in the village well. So long as you do that, you're everyone's problem and you need to be made aware of that. Trump should have his personal assets seized, just as we would do if it was a Liberian or Angolan president threatening the stability of others. He should be prevented from all foreign travel and all diplomats should be withdrawn from the US. All US embassies should be closed. The United Nations should collectively relocate to Beijing or Berlin (or wherever we think it would most annoy Trump) and we should send one bloke to sit in the UN building in New York with a pen and a copy of the Paris Agreement.

Soon as we get a signature, it all goes back to normal.

Sure sure, most Americans, even the liberal ones, will bristle at that suggestion. How dare anyone tell us what to do! US culture insidiously promotes exceptionalism to the extent that it's a part of the fibre of anyone growing up in America (just like Catholic guilt burrows to the heart of every Irish person even if they've never gone to church, and the most militant British anarchist still unconsciously views the world through the prism of class stratification). It's just in us because it's the water we've spent our entire lives swimming through. We can't help it.

But in this case, dear Americans, you can shove your exceptionalism right where you think this sentence was going to end. You're shitting in our goddamn well. Stop it right now!.

]]>